05 Oct

Co-op employees complete Weatherization Wizards project in Moore County

More than 20 Duck River Electric Membership Corporation employees, along with a few family and community members, volunteered their time on a late-September Saturday morning to weatherize and improve energy efficiency of a member's Moore County home. The project, part of an ongoing, unique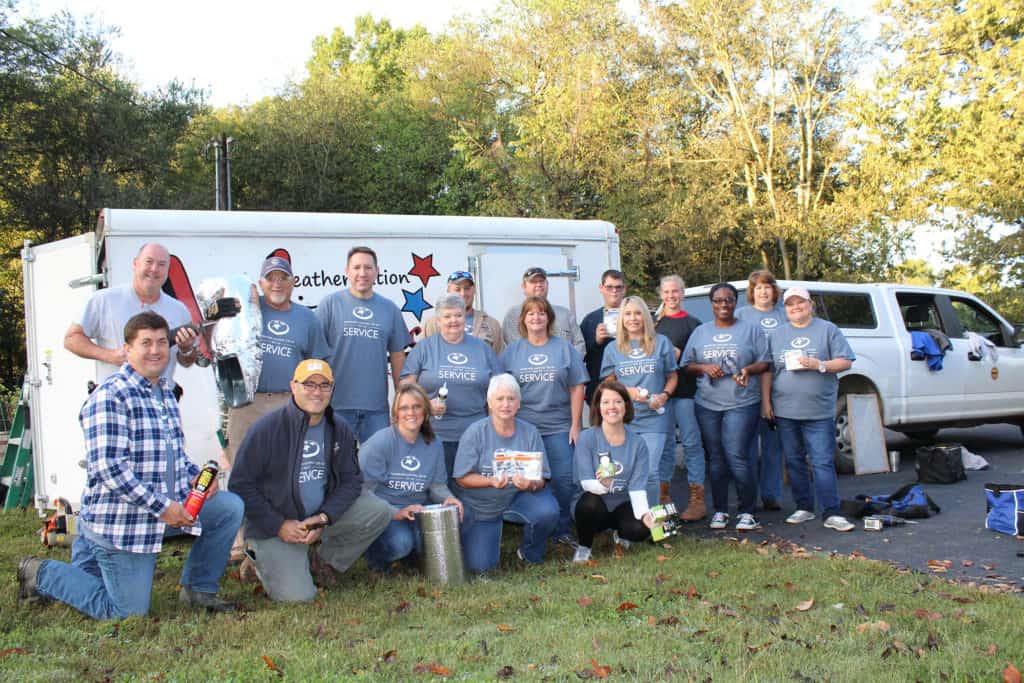 effort called Weatherization Wizards, included additional attic insulation, caulking, installation of a water heater jacket and LED light bulbs to assist in creating a more energy efficient home. This particular project also included the replacement of the home's electric heat pump duct system to further increase heating and cooling efficiency.
Weatherization Wizards is just one more way DREMC is making 'the cooperative difference' in our members' lives. Beneficiaries of the DREMC Weatherization Wizards program are recommended by fellow co-op members who know of the family's need and vulnerable situation.
"Weatherization Wizards is made possible through the many volunteer hours of our employees who are eager to help those in need in the communities we serve," says DREMC CEO and President Michael Watson. "Together, we make a difference!"
For more information about making your home more efficient, contact DREMC about the eScore program and the DIY energy audit. During the month of October, DREMC is also offering FREE Do-It-Yourself Energy Efficiency Workshops to teach members easy and affordable ways they can complete energy improvements in their homes in order to lower utility bills and make their homes more comfortable this winter. For more information about the workshops, please click here
or call the Member Services Department at 931-680-5883.
Learn more about how electric cooperatives are making a difference in members' lives at #coopserveTN.