Duck River EMC is pleased to offer a wide range of programs and services to assist our commercial and industrial members in such areas as energy efficiency, renewables, demand response, and economic development. We encourage you to take advantage of these programs and services to help you in managing your energy usage and in making improvements to your facility.
We also offer the DREMC C&I Pulse, a quarterly electronic newsletter, to our commercial and industrial members. Each issue includes energy efficiency information as well as spotlights on member businesses. Contact Teresa Sampson if you would like to be featured in a future edition.
Also, we encourage you to join our LinkedIn group, "Duck River EMC Commercial and Industrial Members," to keep up with current information on our programs and energy efficiency. DREMC's staff provides articles and posts to assist our members in making educated energy decisions.
If you would like to receive email newsletters and updates on our programs, please contact your local DREMC office to add your email address to your account.
Our goal is to help your organization find opportunities to improve your facility's energy efficiency, nurture business and community growth, and to add value to your cooperative membership. Please feel free to contact Teresa Sampson with any questions or to schedule a service for your organization through our Comprehensive Services(CSP).
We look forward to assisting you with your energy needs.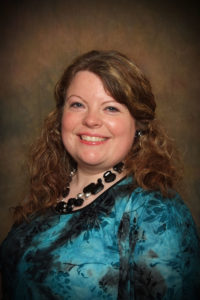 Teresa Sampson, CCC, CKAE, TCEcD
Key Accounts Coordinator, Duck River EMC
(931) 680-5882 (desk)
(931) 205-0932 (mobile)