DREMC's Integrated Vegetation Management Program (right-of-way maintenance) is the key to reliability. It helps us effectively control costs associated with tree-related service issues, while also promoting a biodiverse plant community that attracts wildlife. DREMC enlists the assistance of tree contractors who trim our rights of way according to utility arborist standards. DREMC is a member of Treeline USA, which recognizes best practices in utility arborculture supporting the balance between utility needs for reliability and safety and adequate care for urban forests.
In addition to our aggressive tree trimming and right-of-way maintenance, DREMC uses selective low-volume herbicide application for controlling vegetation in the cooperative's rights of way. This usually occurs from May through September (the typical growing season), to effectively manage tall-growing tree vegetation in our power line rights of way to improve electric reliability for our consumer-members and provide DREMC the access we need when restoring power after storm events. We have a three-year  rotation schedule to cover approximately 2,000 miles of electric line annually; this is vital to controlling tree growth and maintaining service reliability.
For more information about DREMC's Integrated Vegetation Management Program, contact Melanie Coate, right-of-way supervisor, at 931-580-0166. To help answer some of the questions you may have about the herbicide used in controlling tree growth in the DREMC area, please see below.
Low Volume Foliar Mix*
Arsenal .5% + 52 ounces Method + 2 oz. Escort+ 100 gallons water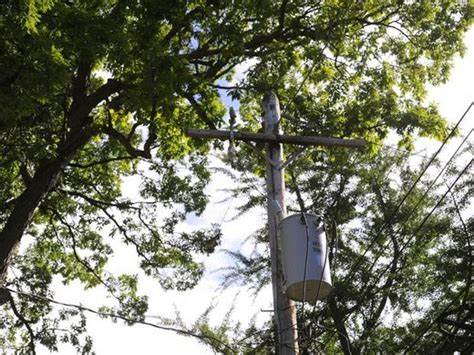 Hack & Squirt Mix*
20% Rodeo + 2% Arsenal + Blue Dye
– All branded products are to be furnished in custom blend in returnable containers where available.
– All mixes applied shall have blue dye, surfactant and drift control agent added to effectively control drift and visual marking after application.
For more information about the products, containers or processes used in our Integrated Vegetation Management Program, please visit one of these websites:
www.dowagro.com
www.cdms.net
www.ecopak.com
www.epa.gov/pestwise
*The herbicide blend may vary depending on the quality of control exhibited the previous year in your area.