26 Aug

CoBank and DREMC provide grant assistance, three Bedford County organizations benefit

Duck River Electric Membership Corporation (DREMC) and its lending partner CoBank awarded three grants totaling $15,000, which will assist three, nonprofit Bedford County organizations – Bedford Cancer Foundation, New Destiny Dog Rescue and Raus Community Improvement Club.

"Our board of directors voted unanimously to apply for the grant again this year," said DREMC President and CEO Scott Spence. "We see great value in supporting our community. It improves the quality of life for our co-op consumer-members, families and communities."

DREMC and CoBank, for the past six years, have jointly funded a "Sharing Success" grant to help one or more nonprofit organization with projects benefiting a local community. CoBank is a national cooperative bank serving vital industries across rural America. The bank provides loans, leases and communication in all 50 states.

Bedford Cancer Foundation will use their $5,000 portion to assist individuals undergoing cancer treatment in the form of daily living expenses such as household bills, groceries and gas.

New Destiny Dog Rescue will use the funds to support their rescuing unwanted and neglected dogs and reducing euthanasia expense to city and county governments with improved healthcare and fosterbased rescues.

The Raus Community Improvement Club plans to make structural renovations related to safety and weatherproofing on an 1800's-built schoolhouse that is on the historic registry and used for various community events, including school field trips.

In the past, grants have been obtained for the Bedford County Public Library, a Franklin County animal shelter, the statewide Books from Birth/Imagination Library program, the construction of an obstacle course at Henry Horton State Park in Marshall County, stage curtains for the Mount Pleasant Middle School of the Visual and Performing Arts in Maury County, the renovation of a playground to make it handicap accessible at the Manchester Parks and Recreation Department, a livestock facility for the Future Farmers of America chapter at Coffee County High School, and, last year, to Moore County Friends of Animals to fund facilities to alleviate overcrowding.

"We are so pleased that Duck River EMC is taking part in this year's Sharing Success program," said Tom Halverson, President and Chief Executive Office of CoBank. "Your generosity and commitment to community is commendable, and we are delighted to join you in support of such worthy causes."

This is the eighth Sharing Success grant DREMC has obtained through its partnership with CoBank; the grants have yielded $79,000 overall for community nonprofit organizations in the service area.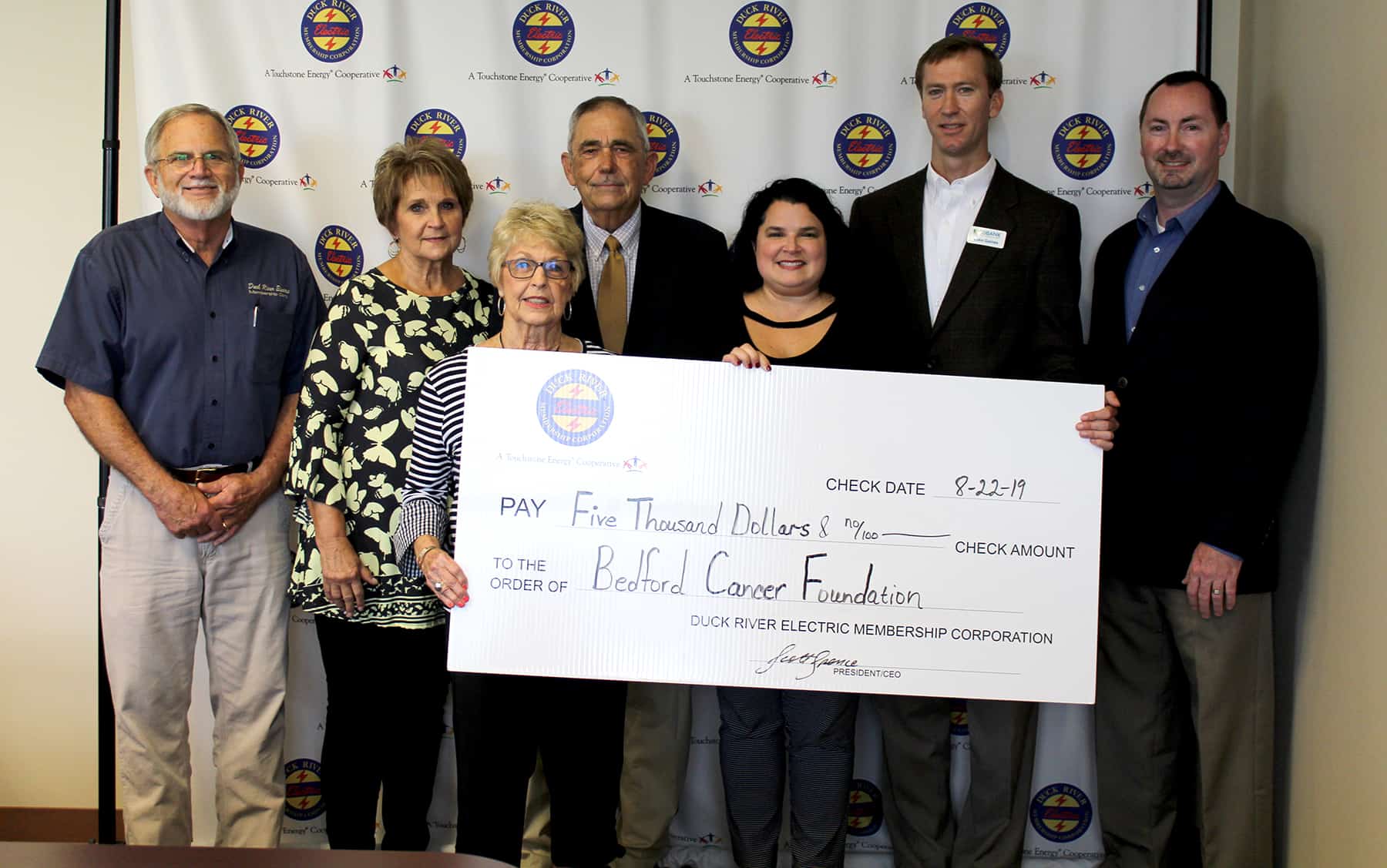 Bedford Cancer Foundation: From left are Mike Bayne, DREMC Shelbyville district manager; Cathy Mercer and Janie Burke of Bedford Cancer Foundation; Wayne Tucker, DREMC board member representing Bedford and Rutherford counties; Rebecca Jones of Bedford Cancer Foundation; Luke Gaines of CoBank; and Scott Spence, DREMC president and CEO.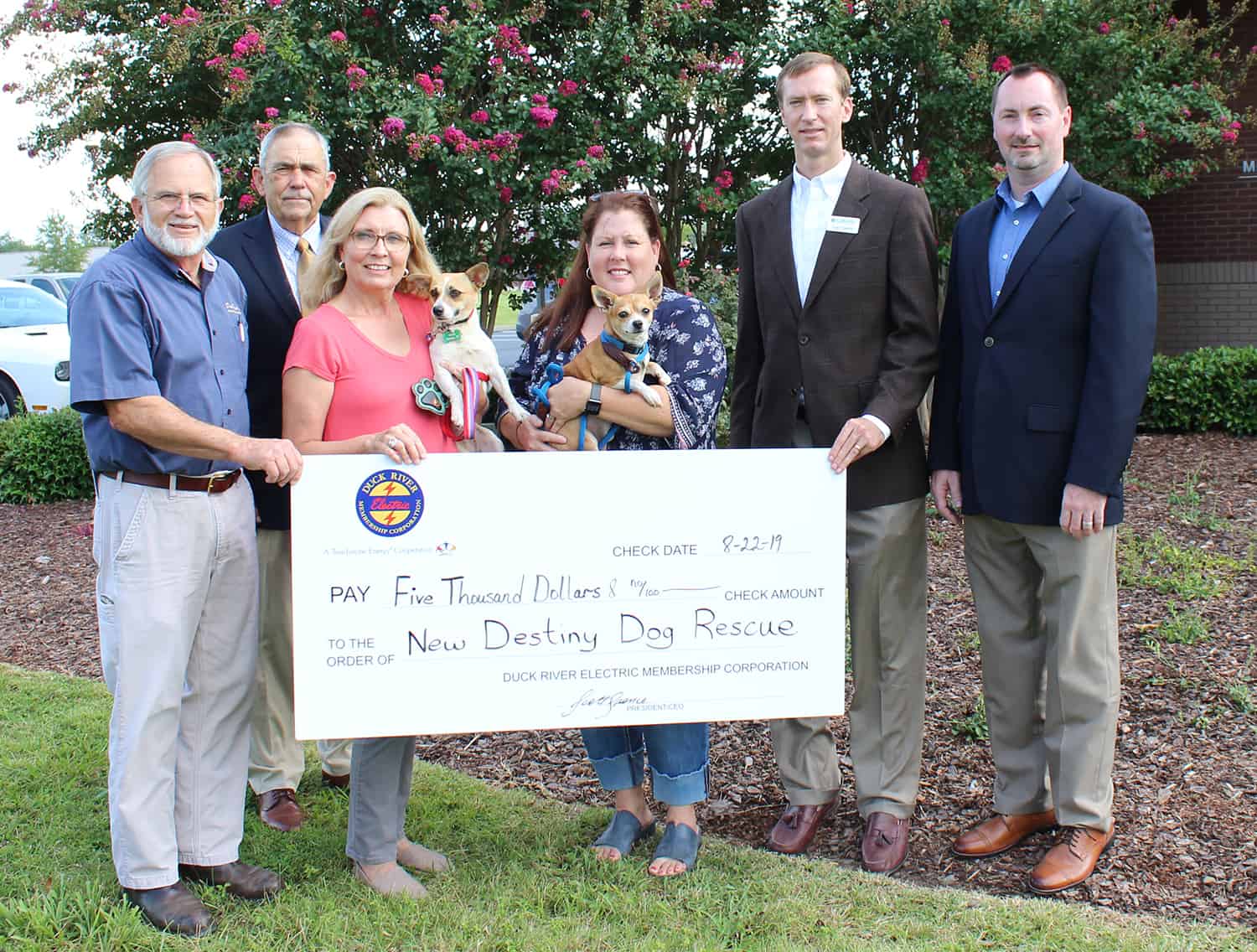 New Destiny Dog Rescue: From left are Bayne; Tucker; Donna Clanton holding "Meme" with Kelly Weise holding "Scooter," both representing New Destiny Dog Rescue; Gaines; and Spence.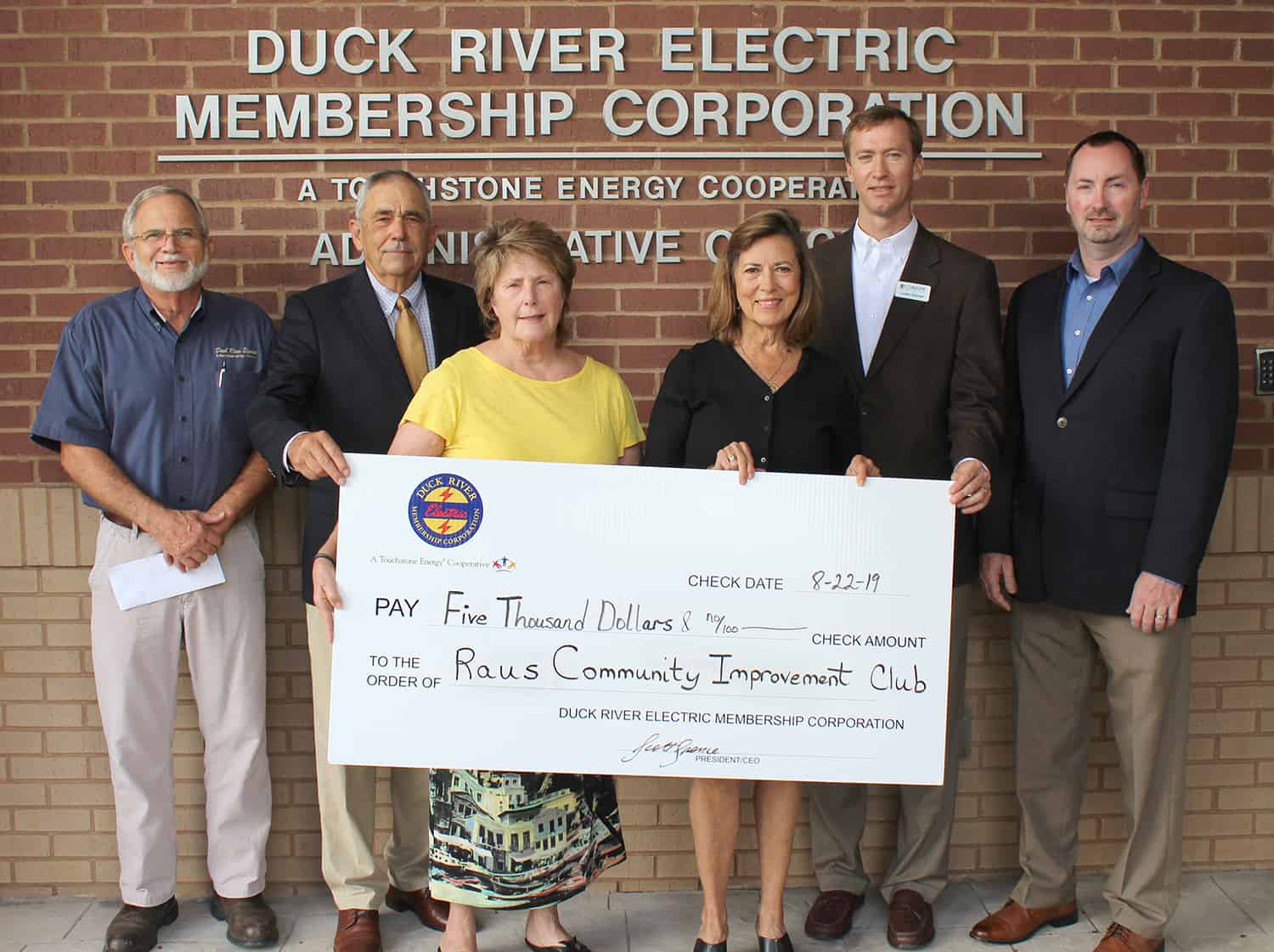 Raus Community Improvement Center: From left are Bayne; Tucker; Linda Yockey and Rebecca Parker representing Raus Community Improvement Center; Gaines; and Spence.