06 Dec

DREMC keeps consumer-members educated and informed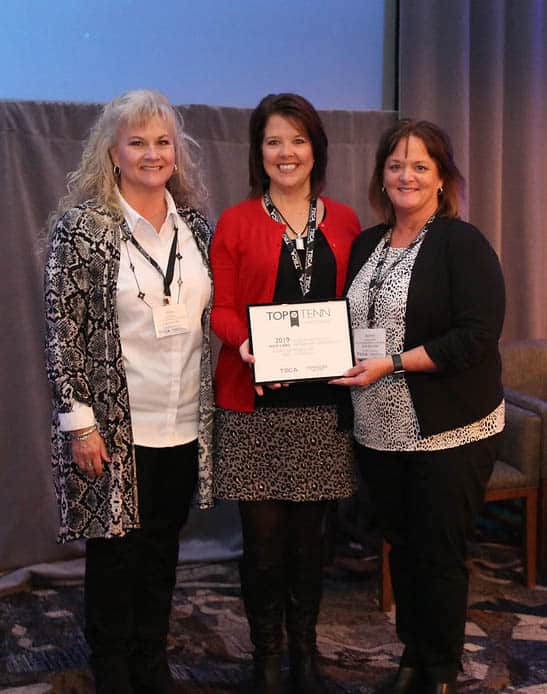 Duck River Electric Membership Corporation (DREMC) made a year-long commitment to educate and inform their consumer-members about their Co-op Connections discount program and their mobile app. According to the electric cooperative, the Co-op Connections card, provided free to DREMC electric consumers, provides discounts at many local and national retailers. The mobile app brings convenient options for paying the electric bill and for reporting and viewing outages.
For their efforts, DREMC was award two TECA Top Tenn Communication Awards in recognition for their work. The honor was presented during the annual meeting of the Tennessee Electric Cooperative Association (TECA) in Nashville.
"Receiving awards such as these is to be commended, and I am proud of this recognition," says DREMC President and CEO Scott Spence, "But beyond these awards are the real accomplishments of providing member-benefit programs and services like Co-op Connections and our mobile app that increase the value of being a DREMC consumer-member."
"It is important for electric cooperative consumer-owners to be educated and informed," says Robin Conover, TECA's vice president of communications and editor of The Tennessee Magazine. "We honor these winners for telling the electric cooperative story in a professional way."
The 78th annual meeting of the Tennessee Electric Cooperative Association was held November 24-26. Nearly 400 electric cooperative leaders from across the state attended the event where they discussed the impact cooperatives have, challenged one another to meet the needs of their communities and learned more about emerging technology and power supply issues.
Duck River Electric Membership Corporation, a Touchstone Energy® cooperative, is a not-for-profit, member-owned organization providing electric and other services to over 77,000 homes and businesses in southern Middle Tennessee. DREMC serves an area of approximately 2,500 square miles in Bedford, Cannon, Coffee, Franklin, Giles, Grundy, Hickman, Lawrence, Lewis,  Lincoln, Marion, Marshall, Maury, Moore, Rutherford, and Williamson counties in southern Middle Tennessee.
TECA provides leadership, advocacy and support for Tennessee's 23 electric cooperatives and publishes The Tennessee Magazine, the state's most widely circulated periodical. Visit  tnelectric.org or tnmagazine.org to learn more.