16 Feb

Las cuadrillas de la DREMC restauran miles de personas y continúan con sus esfuerzos  

Duck River Electric Membership Corporation (DREMC) crews continue to respond to outages caused by the state-wide winter storm.

Some outages are still inaccessible due to road closures, while trees collapsing under the weight of the ice have caused many of the service interruptions throughout the DREMC system. With another round of ice and snow expected this week, conditions remain hazardous for crews making repairs.

"DREMC crews will work throughout the night to make as much progress as possible," said Scott Spence, President and CEO of DREMC. "Despite these extremely challenging conditions, they have restored thousands of members over the last 36 hours. The safety of our crews and of the families we serve is our top priority. Work will continue until every member is restored."

Crews have been addressing outages since the early hours of Monday morning. Contractors and linemen from nearby utilities have been brought in to assist with these efforts.

DREMC continues to provide updates on social media and asks that members avoid calling in to report outages, as their meter will automatically inform DREMC.

Lobbies will remain closed Wednesday, February 17 for the safety of members and staff.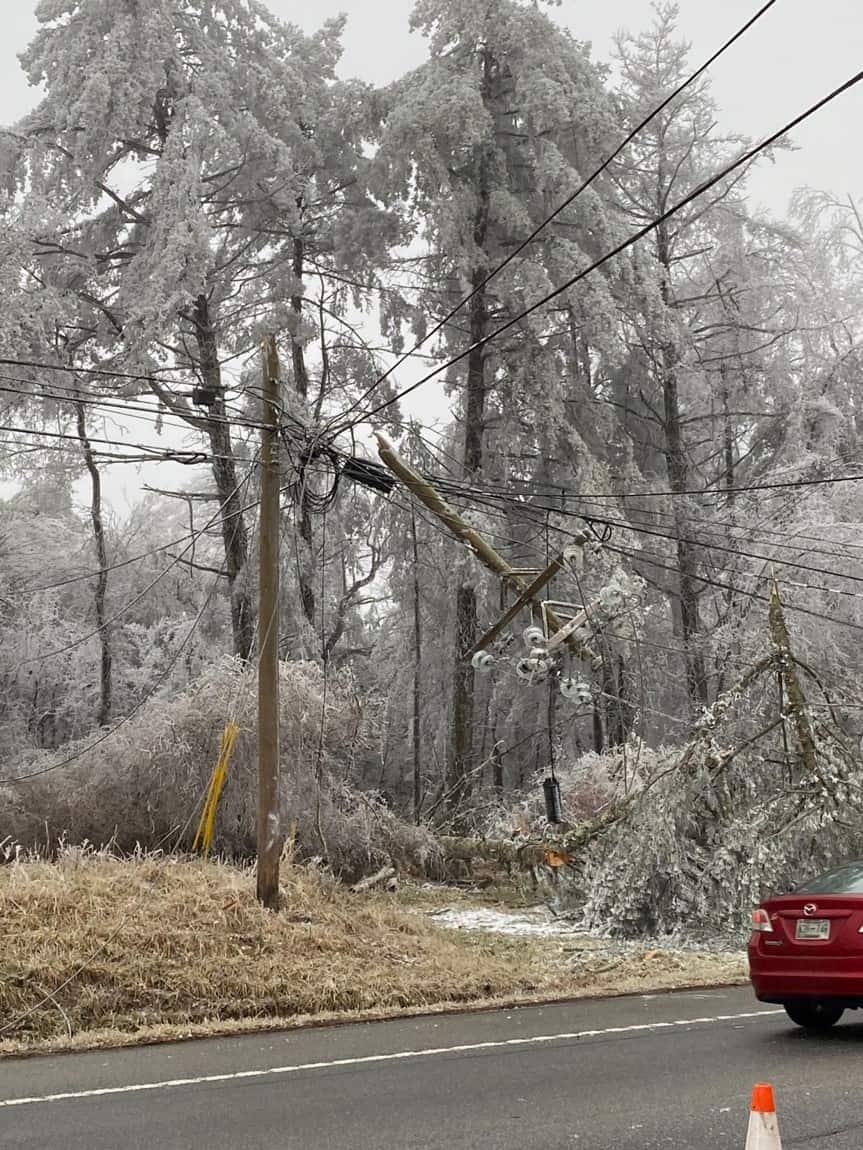 A broken pole causes an outage in Sewanee on Monday.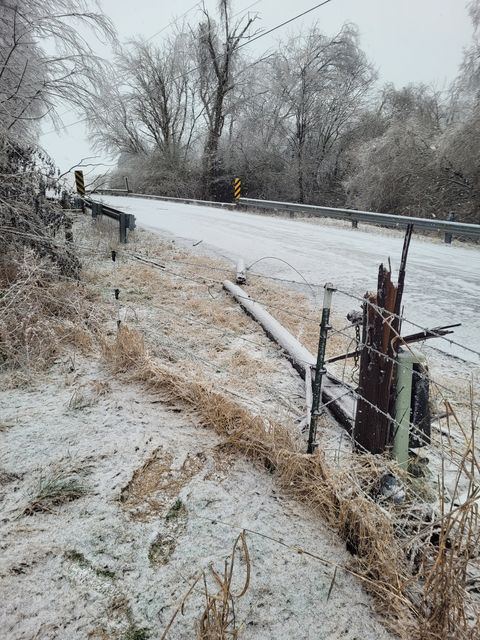 A member shared a photo of a down power pole in Manchester on Tuesday.