03 Jan

Duck River EMC purchases 6 millionth transformer from cooperative manufacturer

Let's face it; most folks rarely think about the transformer mounted on the pole outside their home or business; let's rephrase that—never think about it. But in the utility world, transformers are thought about every day as they play a vital role in supplying electricity, stepping down voltage to useable levels for our members. In fact, it was cause for celebration recently at the Electric Research and Manufacturing Cooperative (ERMCO) when DREMC purchased the 6 millionth transformer that ERMCO produced.

"This is a milestone in our growth," remarked ERMCO President and CEO Bill Reffert. "It took us 21 years to build the first million transformers and less than three years to produce the last million. The growth is phenomenal."

Reffert called DREMC a member versus a customer of ERMCO.

"We're a cooperative, too, so we especially appreciate how this business model works," added Reffert. "We take good care of our members."

In fact, ERMCO takes such good care of their members that their staff worked 24/7 storm coverage to build over 10,000 transformers for recent losses due to hurricanes Florence and Michael.

"It's all about the relationship," said DREMC President and CEO Michael Watson. "Doing business with ERMCO is ideal. As a cooperative themselves, they understand our principles and focus on our consumer-members. The investment in transformers is significant, so this partnership with ERMCO is key."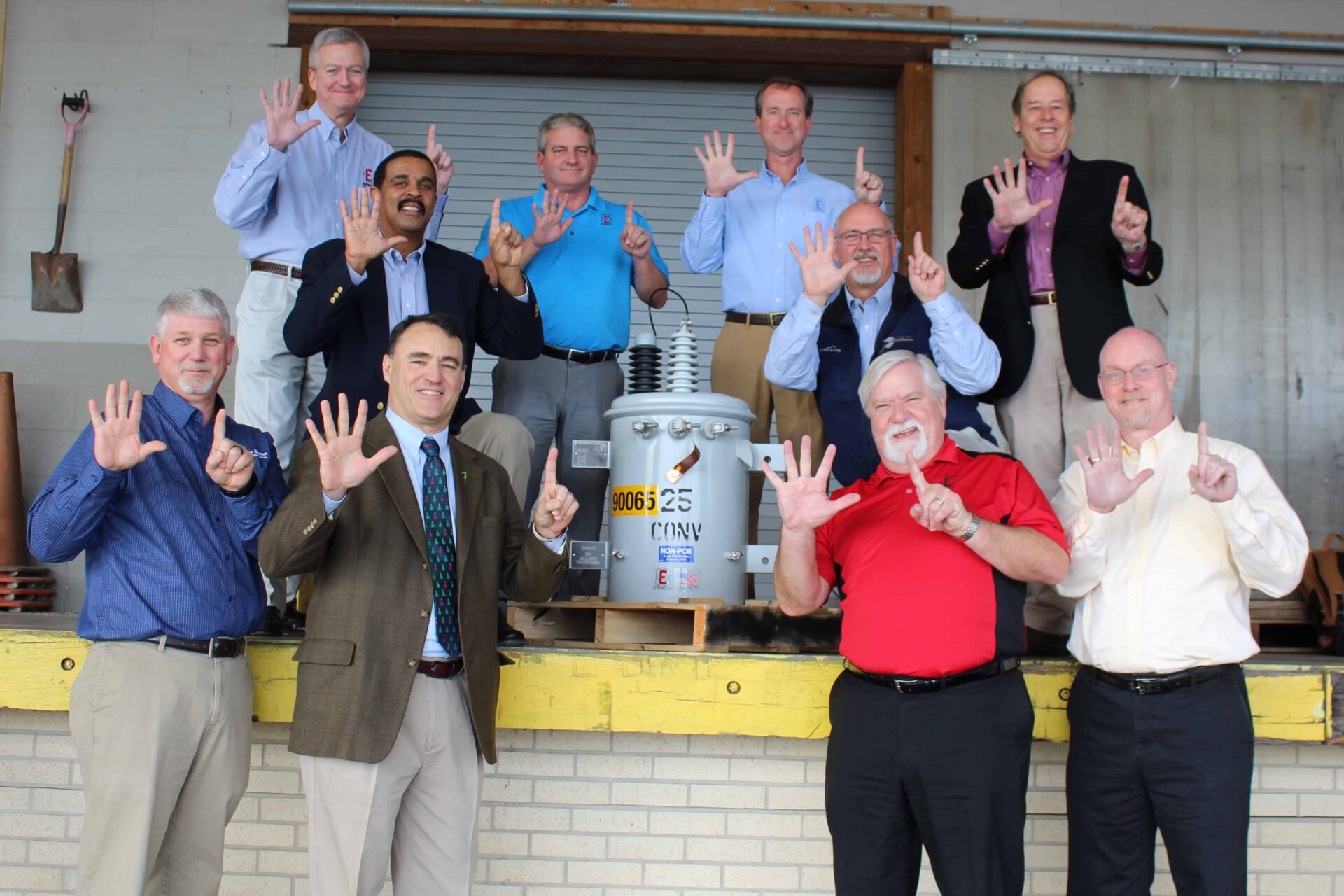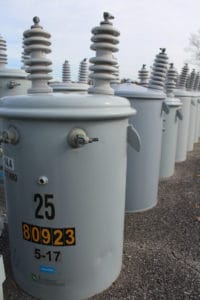 FAST FACTS
DREMC has 48,253 transformers on its electric system.
On average, DREMC installs 375 transformers annually.
The most common size transformer is 15 kilovolt-ampere (kVA).
The 25 kVA transformer featured in the story costs approximately $800.
Located in Dyersburg, Tennessee, ERMCO was formed in the 1970s and provides jobs to 1,300 people.
DREMC buys transformers exclusively from ERMCO.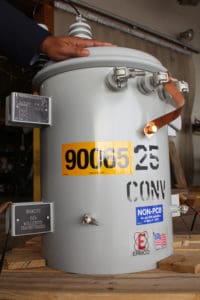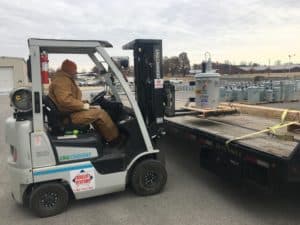 At left, the 25 KVA transformer would typically serve a 2,000 square foot home. DREMC Warehouse Assistant Tripp Womble unpacks and unloads the celebrated 6 millionth ERMCO transformer. Above, DREMC and ERMCO officials represent the cause for celebration.