25 Sep

DREMC celebrates scholarship recipients

Duck River Electric Membership Corporation (DREMC) celebrated nine local high school seniors for being selected to represent their communities at the annual Washington Youth Tour.

In lieu of the traditional trip to Washington, D.C., which was cancelled due to COVID-19, each student and their parents were invited to a socially-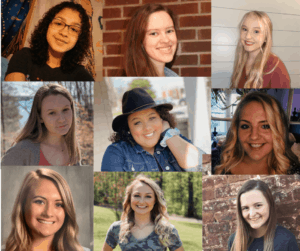 distant celebration dinner hosted by DREMC where they were awarded a $1,000 scholarship to apply towards their higher education.
"While we wish they could have experienced our nation's capital, we are pleased to offer these exceptional young leaders a scholarship to help advance their education," said Scott Spence, President and CEO of DREMC. "On behalf of DREMC, I wish each of them continued success as they enter the next phase of their lives."
More than 200 high school juniors across Tennessee participate in the Washington Youth Tour each year. During their time in D.C., students learn how the government functions at the state and federal levels, while also touring monuments, museums, and notable locations such as Arlington National Cemetery.
Students interested in the trip apply through their local electric cooperative. At DREMC, students are asked to write a 900-word essay on the ways electric cooperatives benefit the communities they serve.
The 2020 DREMC essay contest winners are:
Bethany Cothran of Community High School in Bedford County
Lexi Evans of Community High School in Bedford County
Rylan Wolkonowski of Franklin County High School
Maddux Golden of Huntland High School in Franklin County
Kayley Rooker of Richland High School in Giles County
Ellarose Strasser of Forrest High School in Marshall County
Tatum Garrett of Marshall County High School
Audrey Moorehead of Moore County High School
McKayla Sims of Culleoka High School in Maury County