05 Sep

DREMC crews assist following remnants of Hurricane Harvey hit state

Duck River Electric Membership Corporation sent two four-man crews and an operations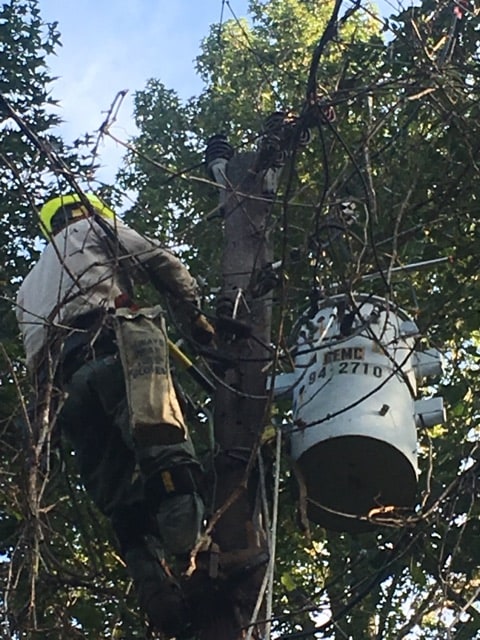 supervisor to the Cumberland Electric Membership Corporation service area headquartered in Clarksville, TN, to assist with restoring power after high winds and heavy rains left approximately 11,000 CEMC members without power as remnants of Hurricane Harvey barreled through the region last week.
Heavy rain and wind from the storm hit the state Thursday and Friday after Hurricane Harvey devastated parts of Texas in late August.
DREMC crews arrived midday on Sept. 1 and worked until about 2 p.m. on Sept. 2 to speed power restoration efforts. Other crews from across Tennessee also helped restore power in Middle Tennessee.
Weather officials have confirmed three tornadoes touched down in Middle Tennessee as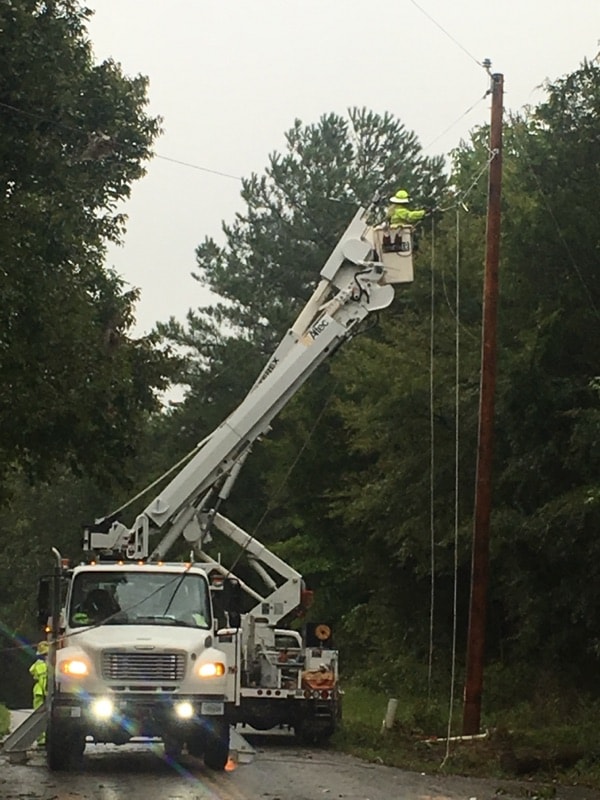 winds registered at 75 mph and 95 mph during the storm's sweep through the greater Nashville area damaging buildings, overturning a semi-truck, uprooting trees and damaging power lines.
In the Clarksville area, officials were also monitoring the Red and Cumberland rivers for flooding.
"Assisting neighboring electric cooperatives in Tennessee and surrounding states is all part of our mutual aid agreement between co-ops," says DREMC's President and CEO Michael Watson. "When storms cause wide-spread outages leaving thousands without power, and DREMC is in a position to send our crews to assist in power restoration efforts, we will. And if we have an emergency situation here and need the same assistance, other neighboring cooperatives will assist us. We have experienced this as recent as the February 2015 ice storm. This mutual aid agreement among electric cooperatives is just one of the many things that make electric cooperatives different from other utilities."
In the photos, DREMC crews work to restore power to rural parts of the CEMC service area. One photo in particular above shows the importance of keeping electric rights of way clear from trees and vegetation to support overall system reliability.