10 Jan

DREMC prepares for potential wintery weather mix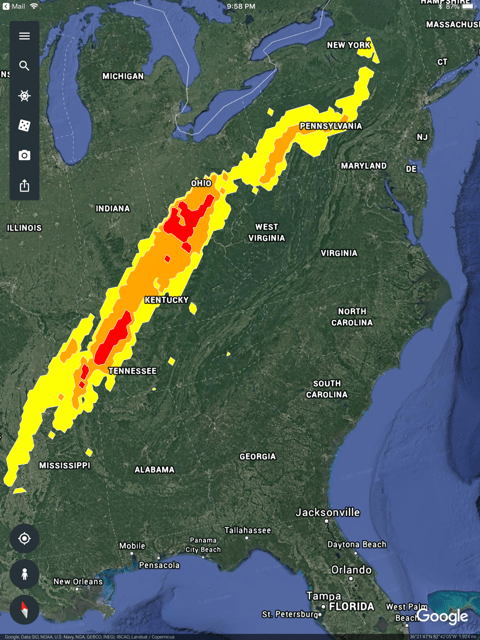 With the possibility of a wintery mix of precipitation in the forecast, employees at Duck River Electric Membership Corporation (DREMC) are preparing for the worst, while hoping for the best.
"When winter storms are predicted for our service area, especially when ice is a possibility, it's all hands on deck at the cooperative," says Michael Watson, DREMC president and CEO. "From electric crews and dispatchers to member service representatives and accountants, we will all be working to help our members in the event of a major power outage due to winter weather."
This week, DREMC employees have been watching as the approaching weather front moves across the map, developing the potential for a wintery mix of precipitation in middle Tennessee as early as Thursday through Friday evening.
"Our commitment is to provide reliable, uninterrupted electric service to all our members," he adds. "We work hard all year to maintain our system, from clearing rights of way to upgrading distribution lines and substations, but in the end, we have very little control over what an ice storm can do to our system."
"We don't want to alarm anyone, but it is always a good practice to be prepared for power outages any time of year," Watson adds.
Late Wednesday, DREMC compared several weather forecasts that were beginning to announce the POSSIBILITY of a large path, multi-state freezing rain event, which could be followed almost immediately with moderate to heavy snowfall in the same areas impacted by ice.
The states potentially impacted by icing include the following: MS, AR, TN, MO, KY, IL, IN, OH, PA, NY, MA, VT, NH, and ME. Some icing could occur into northern AL.
At this time, major models and early National Weather Service blended forecasting models indicate ice amounts ranging from .25" up to 1.25" in some areas. Snow amounts range from 8" up to 25" in some areas primarily east of the Mississippi River and north of the MS, AL and TN borders.
"We encourage our members to stay updated on the winter weather headed our way and to make plans in case we do experience any type of outage due to the weather," advises Watson.
For more information about power outages, how to prepare for outages and how to remain safe during an outage, click on the SAFETY tab located on our website.