13 May

Los líderes de las cooperativas eléctricas llevan sus preocupaciones al Capitolio
More than 50 electric co-op leaders from Tennessee traveled to Washington, D.C., on April 30 to talk with members of the Tennessee congressional delegation about issues important to the state's rural and suburban communities.
Duck River Electric Membership Corporation was represented at the congressional meetings by Board Member Brent Willis, Interim President and CEO Charles McDonald and Manager of Member Services Carol Garrette.
During meetings with lawmakers, co-op leaders discussed energy, connectivity and other topics, including:
highlighting the need for rural and suburban America to be included in future infrastructure investments;
supporting legislation that protects the tax-exempt status of co-ops receiving income from infrastructure grants or FEMA reimbursements. An unintended consequence of the recent Tax Cuts and Jobs Act changes the way co-ops account for such income, placing tax exemption at risk in some cases and increasing costs for ratepayers;
TVA rates and ownership of transmission assets owned by TVA and the Power Marketing Administrations.
Lawmakers were also invited to visit their local co-ops to meet employees, attend annual meetings and tour co-op facilities.
"We bring co-op leaders to Washington, D.C., to build relationships," said David Callis, executive vice president and general manager of the Tennessee Electric Cooperative Association. "We want lawmakers to know and trust us, and we want them to think about us as they make decisions. Visits like this provide us with a valuable opportunity to educate lawmakers about co-ops and our communities."
Tennessee's delegation joined nearly 2,000 electric cooperative leaders, representing the co-op membership of the National Rural Electric Cooperative Association (NRECA), during the week in D.C. visiting lawmakers, presenting each state's concerns and protecting the needs of their rural communities on a national level.
"Policies are made by those who show up," said House Majority Leader Steny Hoyer, D-Md., as he addressed about 2,000 electric co-op leaders at NRECA's 2019 Legislative Conference on Capitol Hill.
"The NRECA Legislative Conference provides two-way communication between legislators and rural electric cooperatives, like us, and those DREMC serves in our area," says McDonald. "Electric cooperatives count on the support of our state and national lawmakers, and they, in turn, count on the cooperative leaders to fulfill the mission of enhancing rural living across the nation."
Several congressmen voiced their interests and concerns in many areas with co-op leaders, including electric grid security and sustainability, the growth of solar power and electric vehicles, the costs of expanding renewable energy, training the future workforce for jobs in the expanding electric industry and financing broadband projects in underserved rural communities.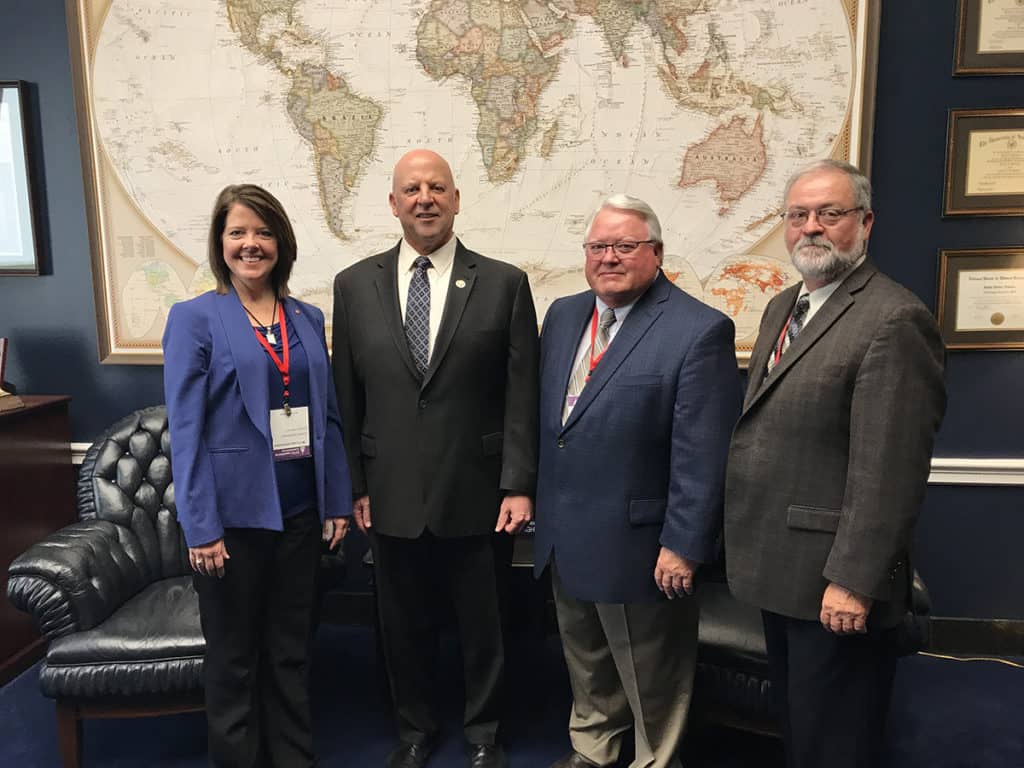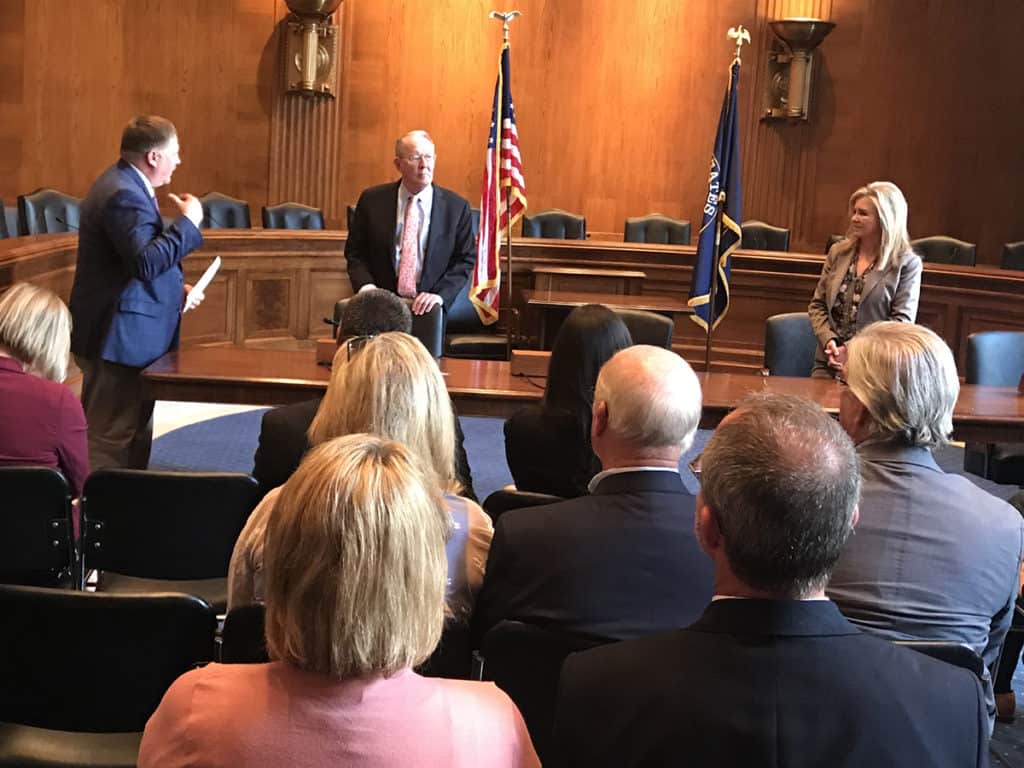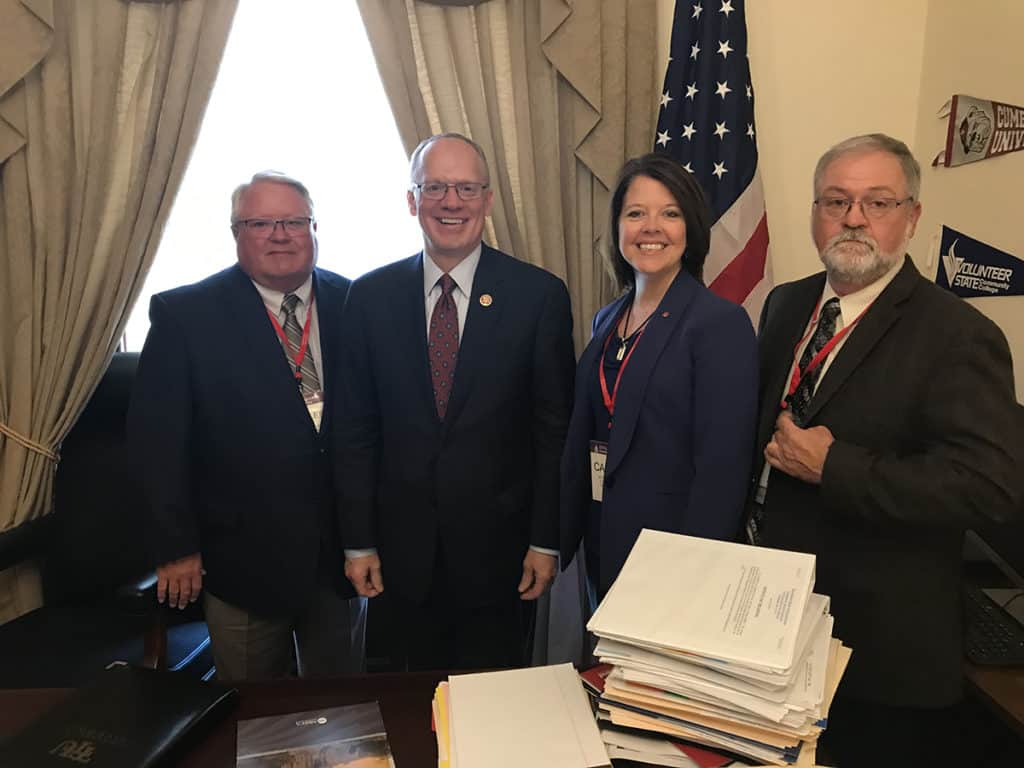 In the photos:
Sen. Mark Green, 7th Congressional District, welcomes delegations from Tennessee representing Duck River EMC and Middle Tennessee EMC.
Rep. Scott DeJarlais, 4th Congressional District, meets with Duck River EMC's attendees of the NRECA Legislative Conference. From left are Garrette, Rep. DeJarlais, McDonald and Willis.
Sens. Lamar Alexander and Marsha Blackburn speak with electric cooperative representatives to discuss current issues.
Rep. John Rose, 6th Congressional District, opens his office to co-op representatives. From left are McDonald, Rep. Rose, Garrette and Willis.