03 Mar

More than 14,000 members impacted by outages caused by powerful winds, heavy rain

What began as 6,000 Duck River Electric members without power around noon today grew to more than 14,000 by mid-afternoon as sustained and damaging winds continued to wreak havoc on the electric system after a severe thunderstorm moved through Middle Tennessee.

All counties served by DREMC experienced widespread outages with the hardest hit areas being Bedford, Coffee, Franklin, and Marshall counties. In Bedford County, where 4,000 remained without power at 5 p.m., straight-line winds splintered five poles in a row near a river bottom and brought three-phase lines to the ground.

High winds and fallen trees have caused much of the damage to the system. In addition, TVA lost a power supply to the Sewanee area.

Restoring power in situations such as this takes time as crews must drive to each outage location, assess the damage, and then make repairs. In some cases, progress is made to restore power, and as winds continue to move through the area, trees and limbs down the line make contact and cause another outage.

Crews and other team members will be working through the night to restore power. Additional crews are assisting DREMC with restoration efforts to help speed the process.

DREMC will provide outage updates on social media, and the real-time outage/restoration map is accessible on the website and mobile app.

We appreciate your patience as the DREMC team works to restore power as safely and quickly as possible.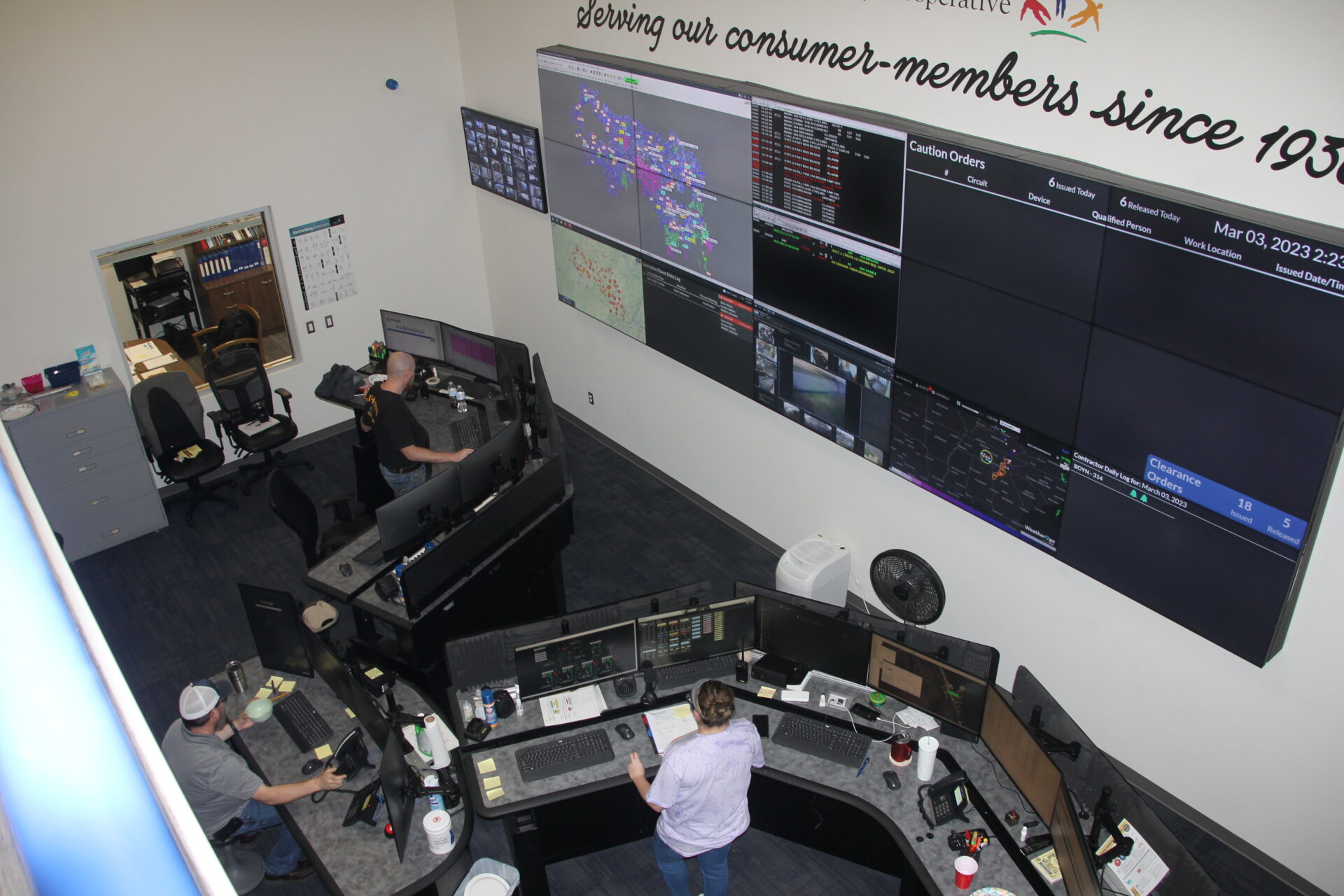 DREMC's system operations team was in constant contact with crews to help ensure their safety as they continue to work to restore power.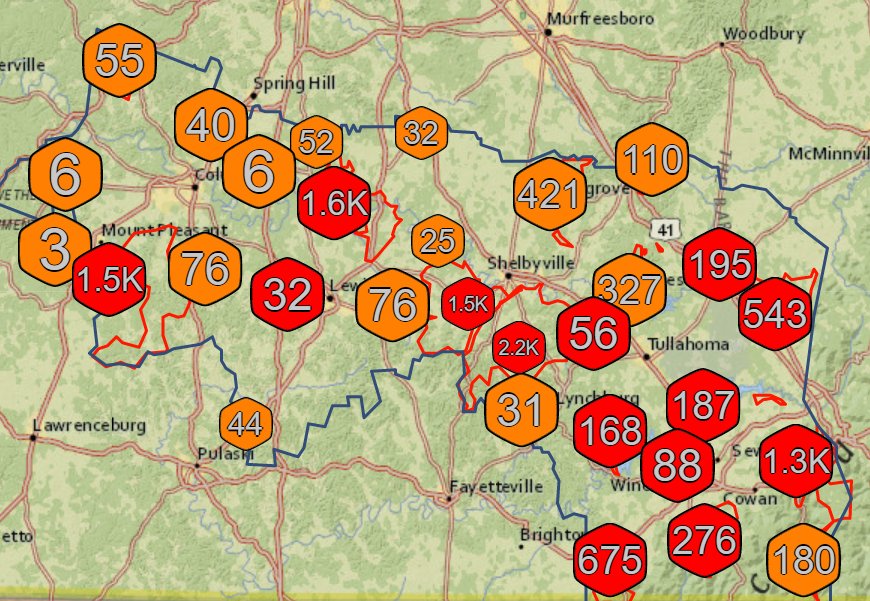 DREMC's outage map shows how many outages resulted from damaging winds.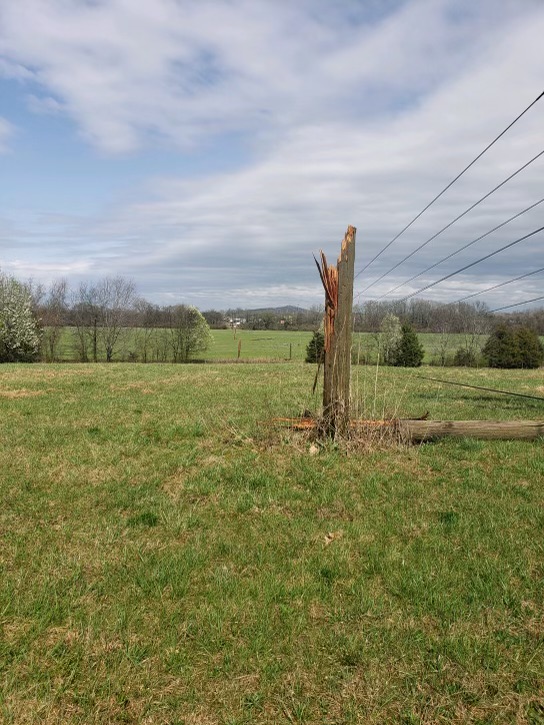 Five three-phase poles in Bedford County were broken by today's wind gusts.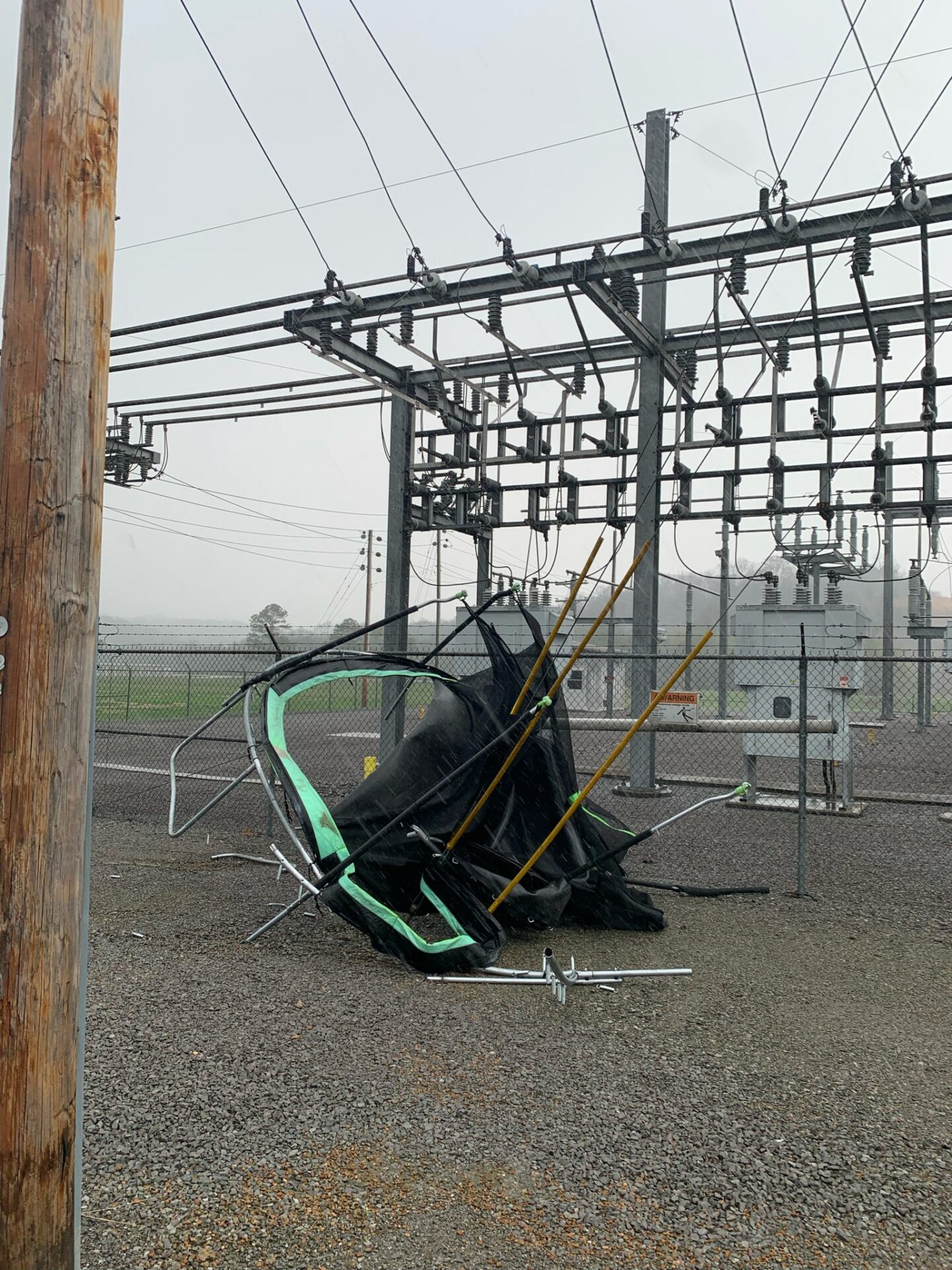 In Moore County, a mangled trampoline landed outside DREMC's substation after damaging winds moved through the area.