04 May

Severe storm, damaging winds leave 19,000 without power Sunday

Sunday's afternoon severe storm with damaging winds left a total of 19,000 DREMC members without power at the storm's peak. Several broken poles, downed power lines, damaged transformers and weather heads plus numerous fallen trees were reported in locations from Columbia to Sewanee.

DREMC officials reported that by late Sunday night, power had been restored to over 8,000 members. Emergency situations such as power lines in the road and sagging live wires were cleared for safety throughout the evening, and construction and repairs continue.

At 10 a.m. Monday, 5,800 DREMC members are still without power. Additional electric crews have joined DREMC to continue power restoration efforts today. Restoration work will continue throughout the day, but due to widespread damage caused by trees, some members may not have electricity until this evening.

DREMC will provide outage updates on social media and via the outage map found on the website and the mobile app.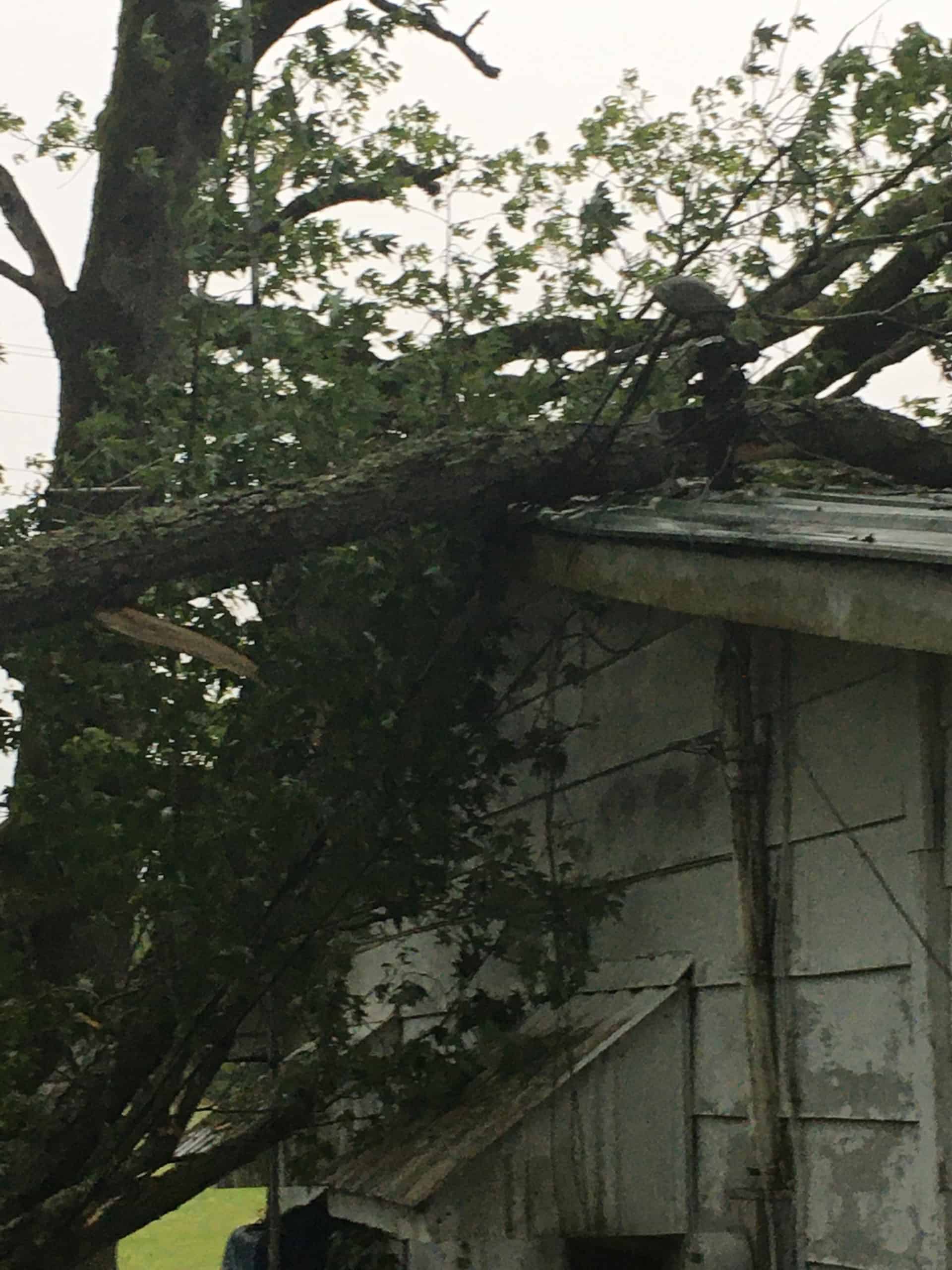 Sunday's storm damage left broken poles and damaged electric equipment across the DREMC service area. Much of the damage was caused by fallen trees. This photo, shared by a DREMC member, shows damage to the weather head as a tree fell against the home.