29 Jul

Touchstone Energy Co-ops support Chapel Hill Lions Club, community outreach

Tennessee's Touchstone Energy Cooperatives presented a donation to the Chapel Hill Lions Club at last week's Super Pull of the South.

Representatives from Duck River Electric Membership Corporation (DREMC), Tennessee Electric Cooperative Association (TECA) and nine other Touchstone Energy Cooperatives were present for the presentation on Friday evening.

For the past seven years, electric cooperative employees from across the state have participated in Chapel Hill's event, offering games, giveaways and nice door prizes to all who visit them under the tent. To add to the excitement of the tractor pull, Touchstone Energy Cooperatives also sponsor tethered hot-air balloon rides during the event, weather permitting.

Funds raised from the tractor pull support various Lions Club charities and selected causes and establishments, including, but not limited to, Marshall County schools, Vanderbilt Children's Hospital, A Soldier's Child, Tennessee School for the Blind, White Cane, plus the organization's own local focus and services for vision correction and blindness prevention and other charities.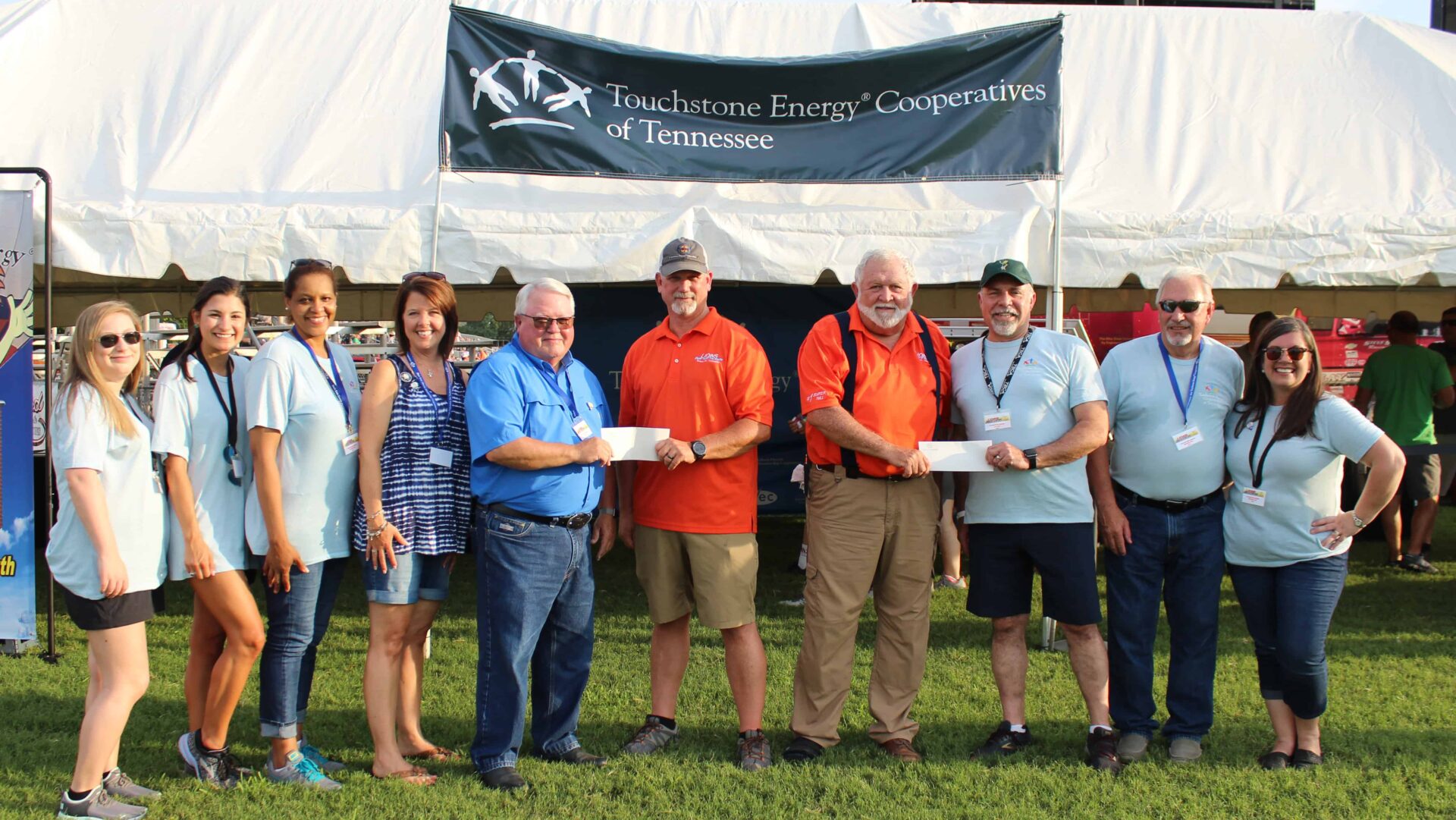 In the photo are employee-volunteers from TECA, DREMC, Middle Tennessee Electric Membership Corporation, Sequachee Valley Electric Cooperative and Meriwether Lewis Electric Cooperative. Presenting donations on behalf of the Touchstone Energy Cooperatives are, in center, DREMC's Interim President and CEO Charles McDonald, Patrick Jordan, DREMC's director of operations and Lions Club member, John Moses, DREMC board treasurer and Lions Club member and TECA Executive Vice President and General Manager David Callis.