15 Feb

TVA board announces Lyash as their new CEO

The TVA board of directors today announced the appointment of Jeffrey "Jeff" Lyash as the utility's new President and Chief Executive Officer.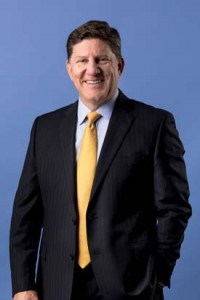 Lyash, current President and CEO of Ontario Power Generation, will join TVA in April.
In response to today's announcement, David Callis, executive Vice President and general manager of the Tennessee Electric Cooperative Association, issued the following statement:
"Tennessee's electric co-ops welcome Mr. Lyash to TVA. For more than seven decades co-ops have worked with TVA to bring energy, economic growth and abundant opportunity to Tennessee's rural and suburban communities. We look forward to working with Mr. Lyash as we continue our mission to improve everyday life for the people and communities we serve."
TVA is the wholesale energy provider for all 23 of Tennessee's consumer-owned electric cooperatives. Tennessee's co-ops serve more than 2.5 million consumers in 84 of the state's 95 counties.