23 Aug

Wilson elected; four other directors retain positions on DREMC board

Duck River Electric Membership Corporation (DREMC) announces the election of William (Will) Wilson to serve a three-year term as a representative of Marshall and Giles counties.

Wilson, a Marshall County native, was appointed by the DREMC board of directors in 2021 to fulfill the remaining term for Zone 5 previously held by John Moses, who passed away earlier that year.

"Congratulations to the Zone 5 candidates on their campaigns," said Barry Cooper, DREMC Chairman of the Board. "We welcome Will Wilson back and look forward to serving with him again. On behalf of the board, I would like to thank both candidates for the time and effort they invested in running for this seat—it is a true testament to their commitment to serving their community."

In addition to Wilson's election, four other board directors, whose terms would expire this year will retain their board positions. They include Buford Jennings, representing Moore and Lincoln counties; Dana Salters, representing Maury, Hickman, Lawrence, Lewis and Williamson counties; Mark Webb, representing the University of the South; and Baxter White, representing Coffee and Warren counties.

The DREMC Board of Directors is comprised of 13 directors, who have fiduciary responsibility for the cooperative.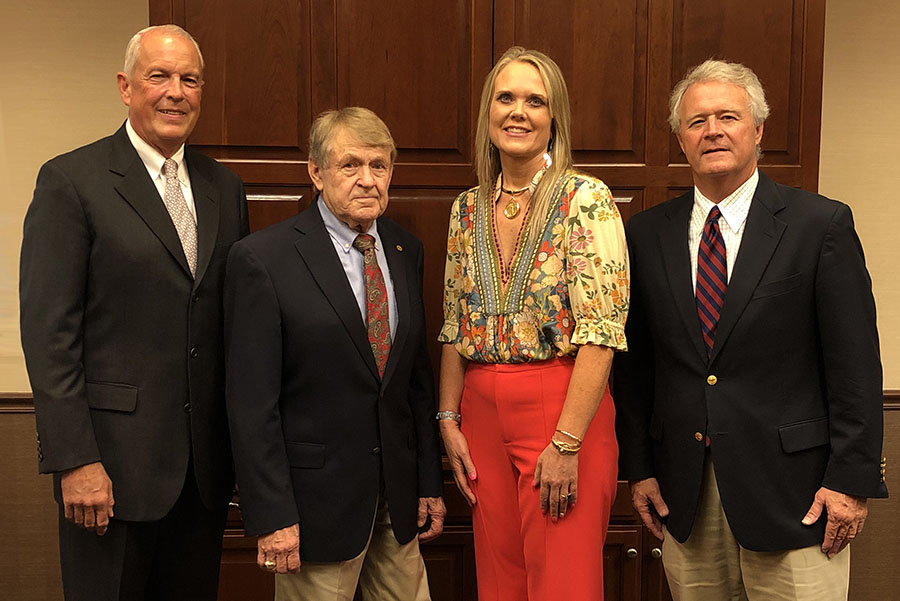 From left are DREMC board directors Will Wilson, Buford Jennings, Dana Salters and Mark Webb. Not pictured is Baxter White.