28 Mar

Young leaders learn about government, leadership during DREMC-sponsored event in Nashville

Adaline Watkins and Thadeo Martinez, both of Franklin County, were among more than 45 high school juniors from across the state to gather in Nashville for the annual Youth Leadership Summit sponsored in part by Duck River Electric Membership Corporation (DREMC).

"We congratulate these future leaders for being selected to represent their high schools, community, and Duck River Electric at this leadership event," said Scott Spence, DREMC President and CEO. "These students are selected by their guidance counselors, and they truly are the best and the brightest."

Each year, Tennessee's electric cooperatives sponsor two students from their respective service areas to attend the Summit. Because DREMC serves multiple counties, students are selected on a rotating basis among the communities served by the cooperative.

Delegates to the event received an up-close look at state government, practiced networking and leadership skills, and developed a better understanding of their local electric cooperatives.

Tre Hargett, Tennessee Secretary of State, welcomed the students to the capitol where they visited with legislators, sat in on committee meetings, and debated and voted on a mock bill.

In addition to meeting lawmakers and experiencing the Tennessee State Capitol, students also developed their leadership and teambuilding skills at the Joe C. Davis YMCA Outdoor Center at Camp Widjiwagen, completed a leadership training course with leadership expert Amy Gallimore and met Trooper Shane Moore and K9 officer, Sumo, from the Tennessee Executive Protection Detail.

Delegates to the Youth Leadership Summit are encouraged to be leaders and use their talents to improve rural Tennessee. "The future is built on the investments we make today, and there is no greater investment that we can make than to prepare these young people to face the opportunities and challenges of tomorrow," adds Spence. "The Youth Leadership Summit is an example of the many ways that electric cooperatives, like Duck River Electric, are building a brighter Tennessee."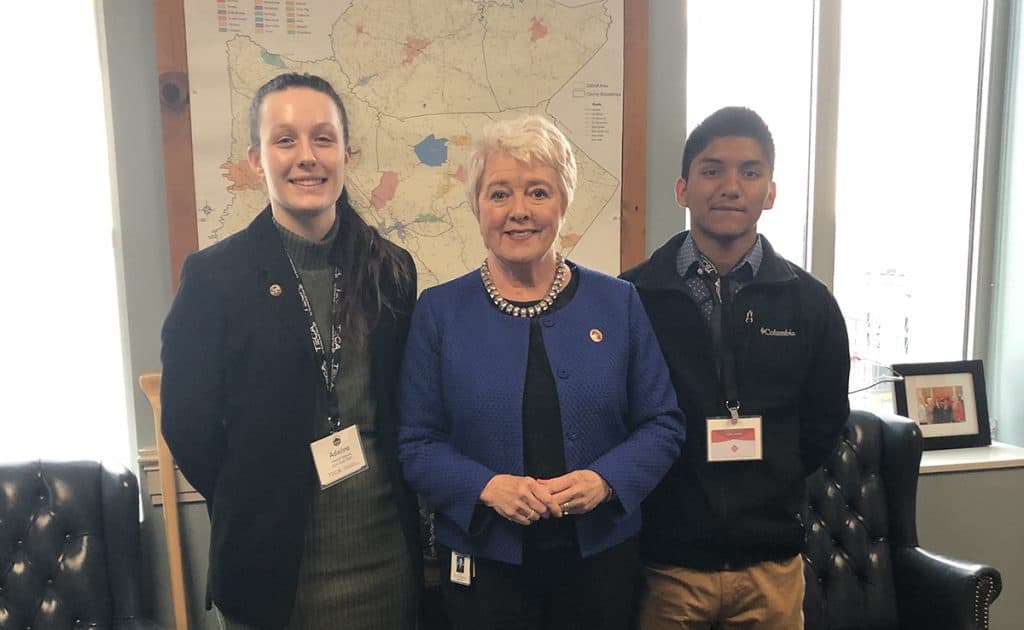 The Summit's highlights included meeting with Sen. Janice Bowling who represents Franklin County, TN.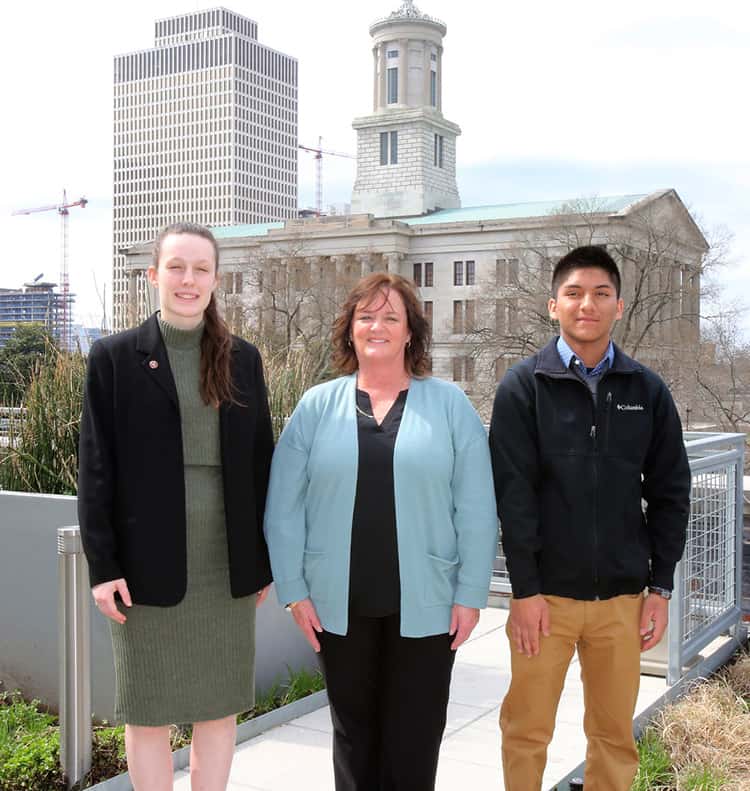 Adaline Watkins, Franklin County High School; Connie Potts, Duck River Electric; and Thadeo Martinez, Huntland High School enjoyed a tour of the Tennessee State Capitol.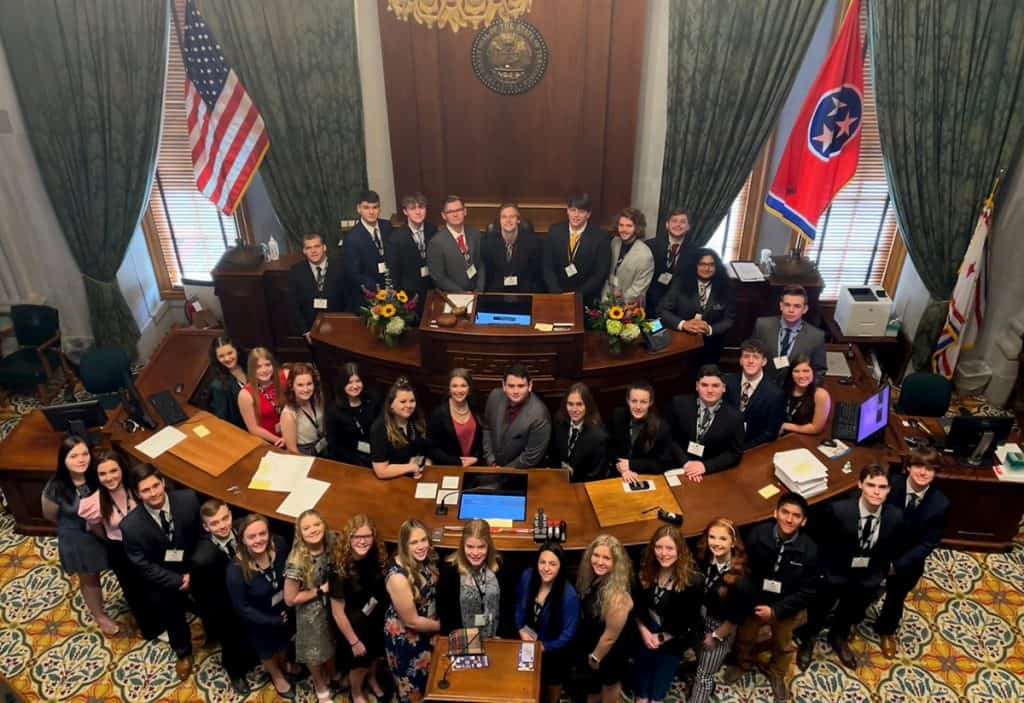 Delegates from across the state visit the Senate Chamber as part of their experience at the 2022 Youth Leadership Summit in Nashville, TN.