18 Jun

$60K Project HELP contribution aids with electric bill assistance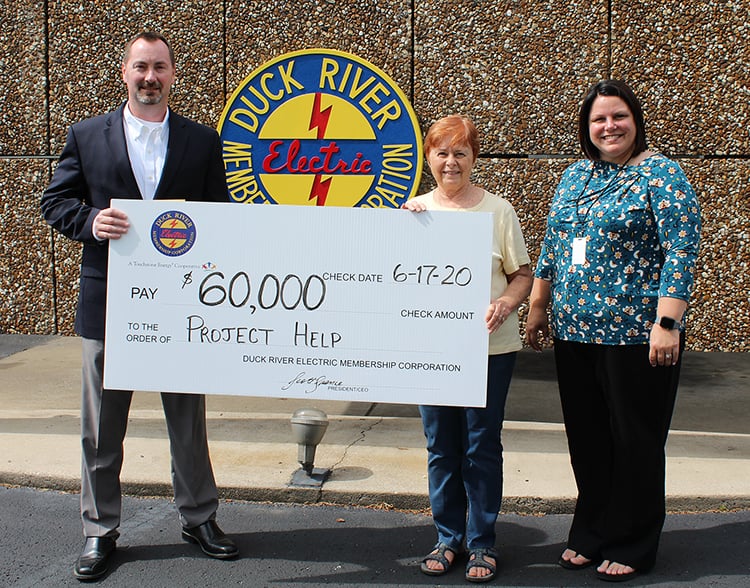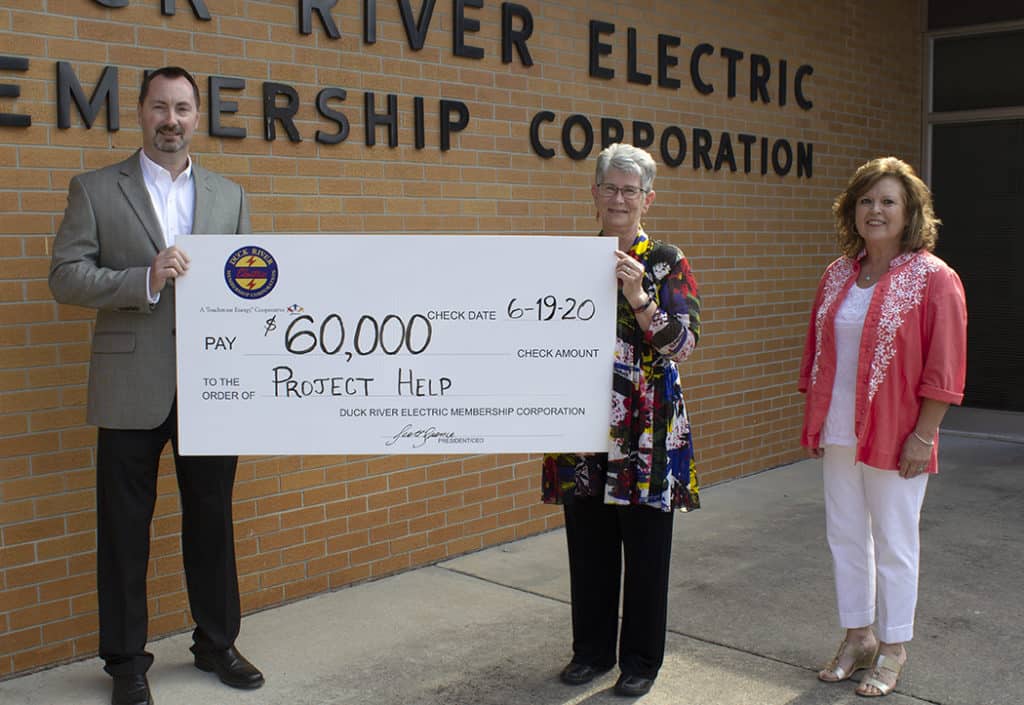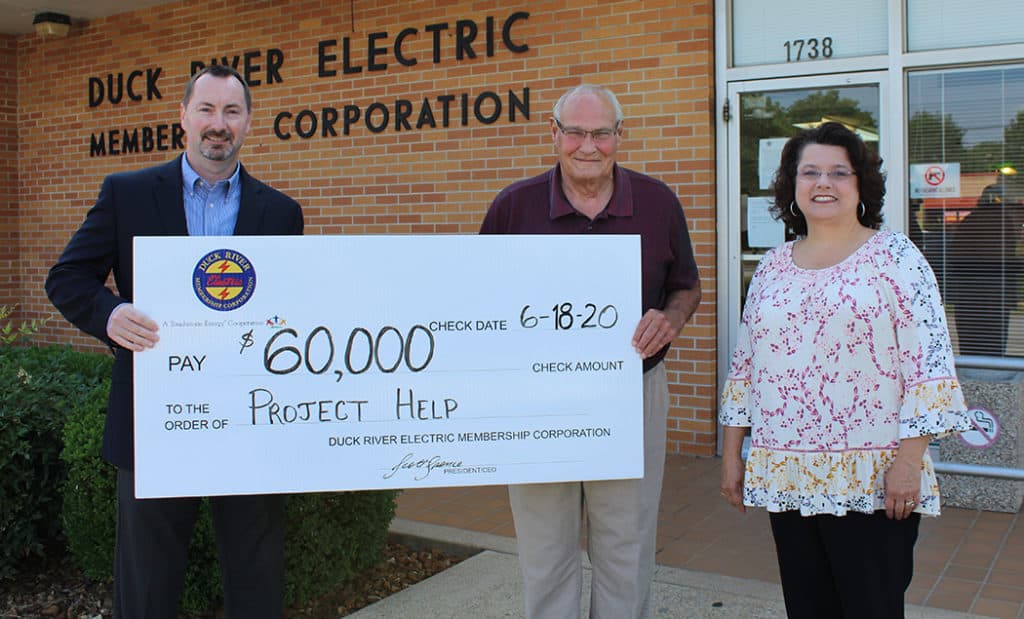 Duck River Electric Membership Corporation (DREMC) is donating $30,000, which will be matched by Tennessee Valley Authority through its COVID-19 Community Care Fund, making a total of $60,000 available to help members who qualify for the cooperative's Project HELP program amid financial hardships resulting from the COVID-19 crisis and recovery.
"The pandemic caused the loss of jobs, uncertainties and economic standstills in our communities, which left some members struggling to pay monthly bills, including electric bills," says DREMC Office Supervisor Tara Groce. "With this additional funding for Project HELP, more families impacted by the lingering effects of COVID-19 will receive assistance."
For three decades, DREMC's Project HELP program has assisted many members who were unable to pay their electric bills. The program continues to demonstrate how the cooperative cares for members, many of whom are finding themselves in need of assistance for the first time.
"Now more than ever, it is important to support the members we serve during tough times and financial hardships," says DREMC President and CEO Scott Spence. "This is why Project HELP exists."
Project HELP is an emergency residential energy assistance program overseen by local charity organizations in seven counties served by DREMC and supported by generous monthly and one-time donations from members and employees, who have given more than $214,000 over the past five years to the program.
To apply for energy bill assistance through Project HELP, call or visit the charity organization where you live. A list of partnering agencies offering Project HELP can be found here.
Charity organizations offering Project HELP assistance are mostly directed by volunteers. You are encouraged to call the organization's office as hours of operation may vary.
"DREMC's commitment to the communities we serve reaches hundreds each year through the power of Project HELP," Spence adds.
Please contact any DREMC office with questions about donating to Project HELP.